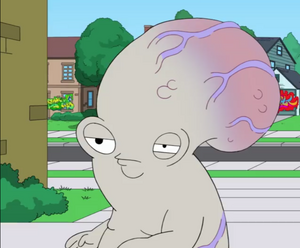 Hello, there. I am Curious Poker Chip, American Dad! fan, current co-administrator, and... uh... I like elephants... I guess.
I originally was uninterested in the show since it seemed to be a Family Guy clone, but I gave it a chance back in the early 2010s and became a fan almost instantly. Since then, I have regarded it was one of the best and most underrated shows on television (Wendy Schaal is the funniest woman on television, you cannot change my mind). I have been happily editing on this Wiki since 2011 and have no plans on stopping any time soon. :D
CPC's 5 Favourite American Dad! episodes
Rogu is life.