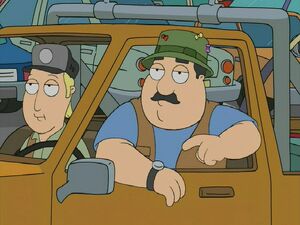 Marty is Father Donovan's fishing buddy and financial advisor.
In "Roger Codger", Father Donovan calls him for financial advice regarding his pension.
He becomes impatient and starts blowing his horn when Father Donovan is delayed by the death of the church deacon in "Deacon Stan, Jesus Man".
A variation of his design is seen during the bowling championships in "Next of Pin".