Site Updates

News

Help the American Dad Wikia Community by visiting the CIA Headquarters and seeing what needs assistance.

Never been here before? Want to stick around? That's fantastic, because we'd love to have you here. Check out the New Members page for a bit of information on how to get started here at American Dad Wikia. We have made our own member list for your convenience. Please come on over and add your name to our list of contributors.

We'd be delighted for you to help contribute to this project. Editing American Dad Wikia is extremely easy, and requires very little html code. Instead, we use a simpler system supported by WikiMedia. The Sandbox is a place for you to go and practice editing and creating pages. Drop in and see how easy it is to use American Dad Wikia.

Eight Fires aired August 19th, 2019 at 10:00/9:00C on TBS


Roger helps Francine with her terrible cooking by bringing her to a remote Patagonian island. Stan gets a nail in his head and can't speak.

No Weddings and a Funeral aired August 12th, 2019 at 10:00/9:00C on TBS


Klaus leaves the family after one too many harassments. 15 years later, they reconnect for his funeral.

Watch the latest episodes here.
Random Opening Gags
"Bowler's Union Strikes"
— Headline from "Surro-Gate"
The Hand that Rocks the Rogu airs August 26th, 2019 at 10:00/9:00C on TBS

Steve babysits Roger's ex-tumor, Rogu, to prove to Francine that he's ready for the responsibility. Stan and Francine get into trouble in their respective clubs.
Downtown airs September 9th, 2019 at 10:00/9:00C on TBS

Hayley drives Steve to a testing center in "no good" downtown but they end up stranded in a worse suburban neighborhood. Stan, Francine, and Roger mistakenly go downtown to rescue them.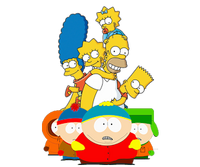 Community content is available under
CC-BY-SA
unless otherwise noted.