Site Updates

News

Help the American Dad Wikia Community by visiting the CIA Headquarters and seeing what needs assistance.

Never been here before? Want to stick around? That's fantastic, because we'd love to have you here. Check out the New Members page for a bit of information on how to get started here at American Dad Wikia. We have made our own member list for your convenience. Please come on over and add your name to our list of contributors.

We'd be delighted for you to help contribute to this project. Editing American Dad Wikia is extremely easy, and requires very little html code. Instead, we use a simpler system supported by WikiMedia. The Sandbox is a place for you to go and practice editing and creating pages. Drop in and see how easy it is to use American Dad Wikia.

Ghost Dad aired July 13th, 2020 at 10:00/9:00C on TBS


Stan struggles to cope with the untimely death of his father. A simple canoeing trip does catastrophic damage to Hayley and Jeff's relationship.

Salute Your Sllort aired July 6th, 2020 at 10:00/9:00C on TBS


Steve's efforts to befriend a Swedish exchange student backfire in a big way. The family calls in an animal behaviorist to deal with Klaus.

Watch the latest episodes here.
Men II Boyz airs July 20th, 2020 at 10:00/9:00C on TBS

Klaus enlists Stan, Roger and Jeff to join him on a wild bachelor party weekend.
First, Do No Farm airs July 27th, 2020 at 10:00/9:00C on TBS

Concerned that Hayley is too soft-hearted, Stan attempts to make her "farm tough" by turning the house into an urban homestead.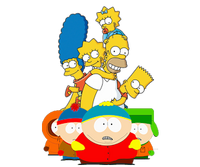 Community content is available under
CC-BY-SA
unless otherwise noted.