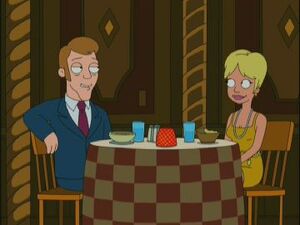 Jane Fonda (Born December 21, 1937) is an American actress, writer, political activist, former fashion model and fitness guru. She rose to fame in the 1960s with films such as Barbarella and Cat Ballou and, excluding a 15 year hiatus, has appeared in films ever since. She has won two Academy Awards and received several other awards and nominations. She announced her retirement from acting in 1991, but returned to film in 2005 with Monster in Law, and later Georgia Rule, released in 2007. She also produced and starred in several exercise videos released between 1982 and 1995.
Fonda visited Hanoi in July 1972. Among other statements, she repeated the North Vietnamese claim that the United States had been deliberately targeting the dike system along the Red River stating that "I believe in my heart, profoundly, that the dikes are being bombed on purpose". In North Vietnam, Fonda was photographed seated on an anti-aircraft battery. In her 2005 autobiography, she writes that she was manipulated into sitting on the battery, and was immediately horrified at the implications of the pictures.
Determined to stop her liberal influence from ruining his Christmas, Stan finds her on the set of Klute in "The Best Christmas Story Never". Stan finds out that its really co-star Donald Sutherland that influences her and is determined to stop him. She later goes out for a night on the town with Donald Sutherland. Stan attempts to assassinate Donald at Elaine's, a restaurant.
She is voiced by Wendy Schaal.
Hayley is impressed to learn that Eunice fought for the Viet Cong with Jane Fonda in "The Sinister Fate!!".