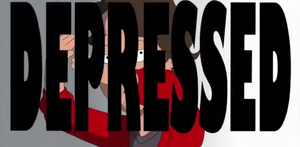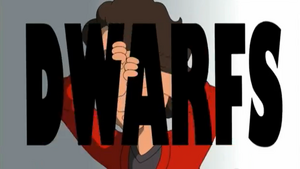 The episode's initial airdate was October 21st, but the NLCS Baseball Playoff Game 6 bumped all Animation Domination sitcoms off of the evening schedule.
Hayley makes no appearance in the episode.
During the "Shots" sequence, Francine copies some of the dance moves made by LMFAO in their music video of the song.
One of the members of Boyz 12 is actually a girl.
"Girl You Need A Shot (Of B12 (Boyz 12))" was released in March 16, 2012 by FOX on Youtube, almost 8 months before this episode aired. The pre-release version of the video features slight variations from the broadcast version, notably in the personality countdown.
Stan's half-brother Rusty is mentioned when Stan attempts to scalp the disguised Francine.
Toshi speaks English during "Girl You Need A Shot (Of B12 (Boyz 12))".
Klaus mentions the Israel Kamakawiwo'ole version of "Over the Rainbow" during a rant that breaks the fourth wall. Roger would later sing the song while dressed as Israel in "Spelling Bee My Baby".
During the countdown in the B12 music video, the boys are dressed in pajamas which appear to be influenced by the TLC music video for "Creep".[1]
Among the items on the calendar is an entry for Ma Ma's birthday on the 19th, followed by a week of colonics for Roger.
Just inside the entrance to the CIA Chill House is an antlered rabbit, commonly known as a jackalope.
Stan pulls his gun on the same overweight hiker that appeared in "Old Stan in the Mountain" and insulted him.
Community content is available under
CC-BY-SA
unless otherwise noted.