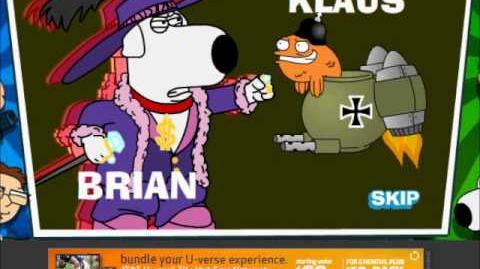 American Dad vs. Family Guy is a Flash game that originated on the official Family Guy website.
In the game, once a character is defeated, "Finish This!" flashes on the screen and each character has their own finishing move, referencing the fatalities from Mortal Kombat.
Family Guy
Peter: Rambo
Lois: Kill Bill
Chris: Normal Outfit
Meg: Hale Storm (X Men)
Stewie: Robot Jox
Brian: Pimp
American Dad
Notes
Ryu from Street Fighter is also a character, and is the final boss of Arcade Mode.
External Links